WOMEN'S SWEAT-RESISTANT/STAIN-RESISTANT PANTIES & BRIEFS WITH ABSORBENT WATER-PROOF/ STAIN-PROOF CROTCH PANELS

Fully protective sweat-proof women's underwear with integrated, absorbent, multi-layered water-proof crotch panel for maximum protection, and comfort.
Our feminine, stylish sweat-proof underwear guarantees that your outer clothing remains dry and stain free. Regain your confidence, stop stressing about sweat and start enjoying life again!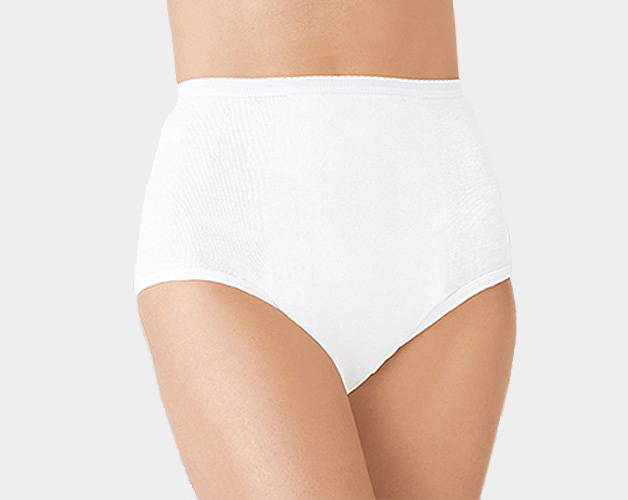 PATENTED SWEAT-PROOF TECHNOLOGY
GUARANTEED

TO BLOCK 100% OF SWEAT!
The Kleinert's Double Guarantee
We guarantee to provide the highest quality, most effective undershirt products to address the problems of sweat and odor control. We use advanced materials, design and labor components. Because we provide an enlarged water-proof underarm shield, we are confident that no sweat will pass through. These products represet a significant value above and beyond our competitors. If you are not satisfied for any reason please return the product unwashed and unworn for a refund within 30 days of receipt.