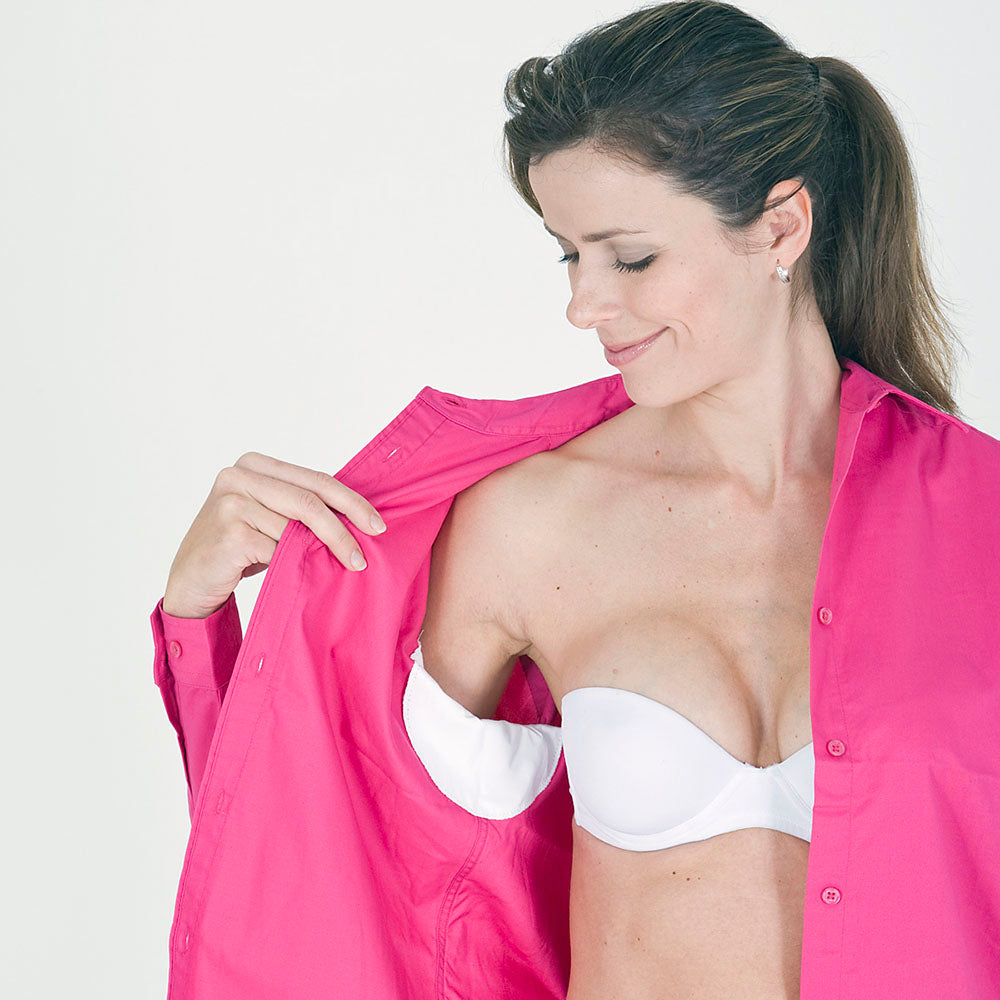 There is nothing like this Anywhere! Stay Dry & Comfortable From Sweating Problems At All Times! No More Sweat Wet-Through To Your Outer Clothing Like Nike, Coolmax, Underarmour, Dri Release, Wickers or Any Other Products! Sweat Will Not Pass Through These High Quality, Breathable, Hand-Sewn, Interlock Cotton Undershirts with our panted Fabrapel treatment.
dghdfgfg
Ultra Underarm Pads Contour and Petite
$13.99
FEATURES & BENEFITS
We recognized that women had specific needs including a smaller size than males so we developed the "exclusively for women smaller disposable shields" in 2010.

Now young girls as well as women can comfortably wear these highly absorbent disposables with no chance of unsightly obviousness. Measuring only 3 3/4" W x 4 7/8" versus 4 3/8" W x 4 3/4" these can be discreetly worn everyday with no fear of embarrassment. They feel comfortable and protect better than any other product made with our exclusive "ultra" fabric which provides up to 3 times as much absorbency.

This product has been extremely successful for us…. Kleinert's has again raised the bar for ultimate quality and performance.
Special Peel & Stick with Contoured Shape for Better Fit. New For Women Only! 12 Pair per Pack. Added Absorbency and Added Adhesive for More Security. The Best Disposable Shield Made. Constructed of "Ultra" Fabric which Quietly and Discreetly Absorbs and Protects All Day from Wet-Thru, Stains and Odors. 

Non-Woven Super-Absorbent Top Layer and Waterproof Back Layer. Quick Drying. No Pins, Straps or Washing Necessary. Good on All Types of Fabric Including Silk. Hypoallergenic. Protects your clothing from antiperspirant and sweat marks 

Colors: White Only. Measures: 4 3/8" W x 4 3/4" L (Contoured) & 3 3/4" W x 4 7/8" L (Petite Contoured)