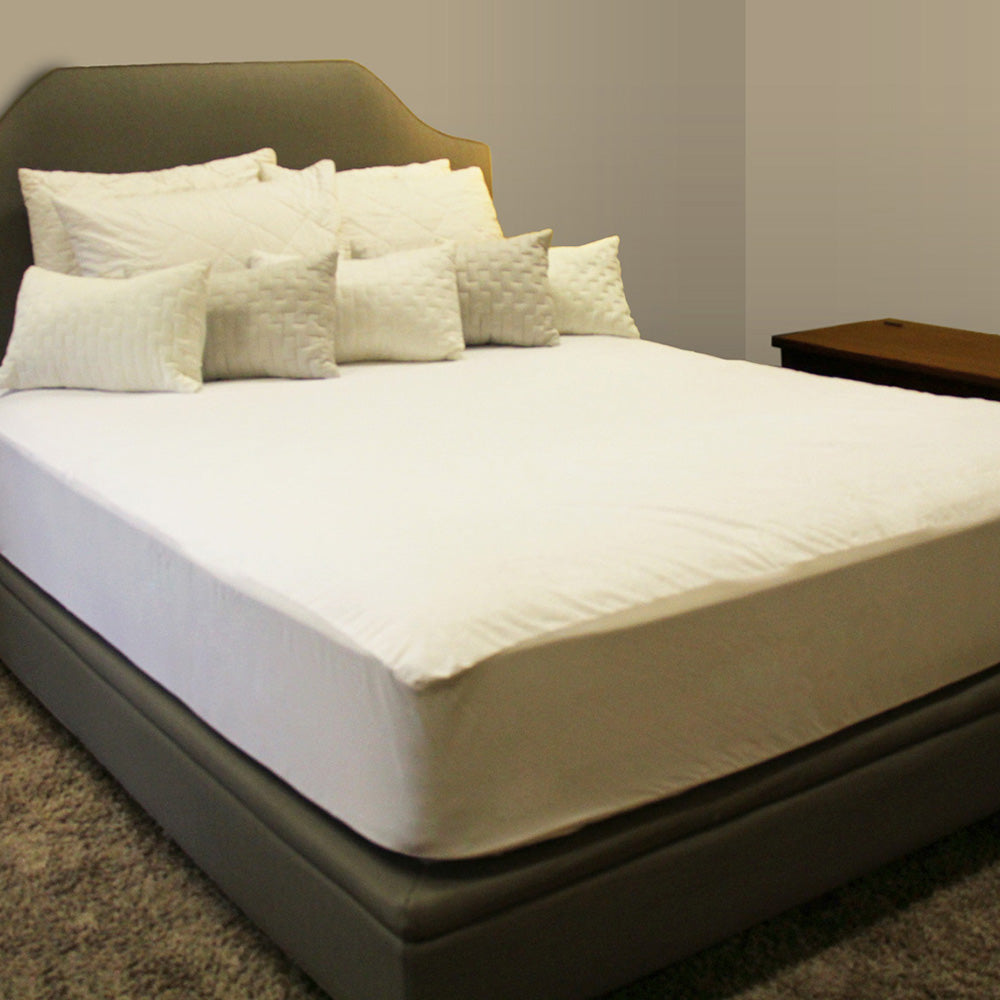 dghdfgfg
Ultra Absorbent Economy Quilted Water-Proof Bed Pad 36" x 36" Style #5004
$18.99
Our specially designed bedding protectors have the maximum absorbency required to control heavy sweating or incontinence issues.
These heavy duty pads have a soft flannel top layer so they are highly absorbent, breathable, comfortable and quiet.
They also have a highly absorbent soaker barrier in middle layer.
Bottom layer is totally water-proof to prevent leakage and eliminate staining of bed linen.
Completely washable.
No plastic on its edges are exposed to sensitive skin which can help with skin integrity. 
Size: 36" x 36"
Color: White
One per Bag
Style #5004