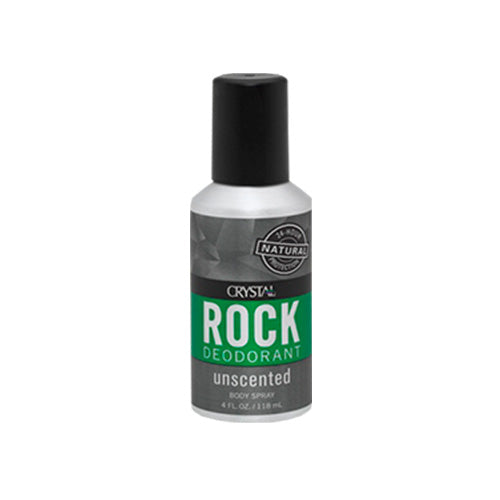 dghdfgfg
Rock Deodorant Spray For Men
$7.99
Our new men's natural body spray. 24 hour all-natural protection

Crystal Rock is made with powerful, odor-killing natural mineral salts. The odor preventing power of Rock will keep you feeling fresh and clean all day even after strenuous activity. It's the easy way to smell great, naturally.
Gentle, Non-sticky, Non-staining. Feel fresh and smell great from sunrise to sunrise! 


Ingredients

Aqua (Purified Water). potassium alum (natural mineral salts)

How to Use

Hold bottle 5 inches from targeted area and press and hold nozzle. For best results, use daily and apply to clean skin.