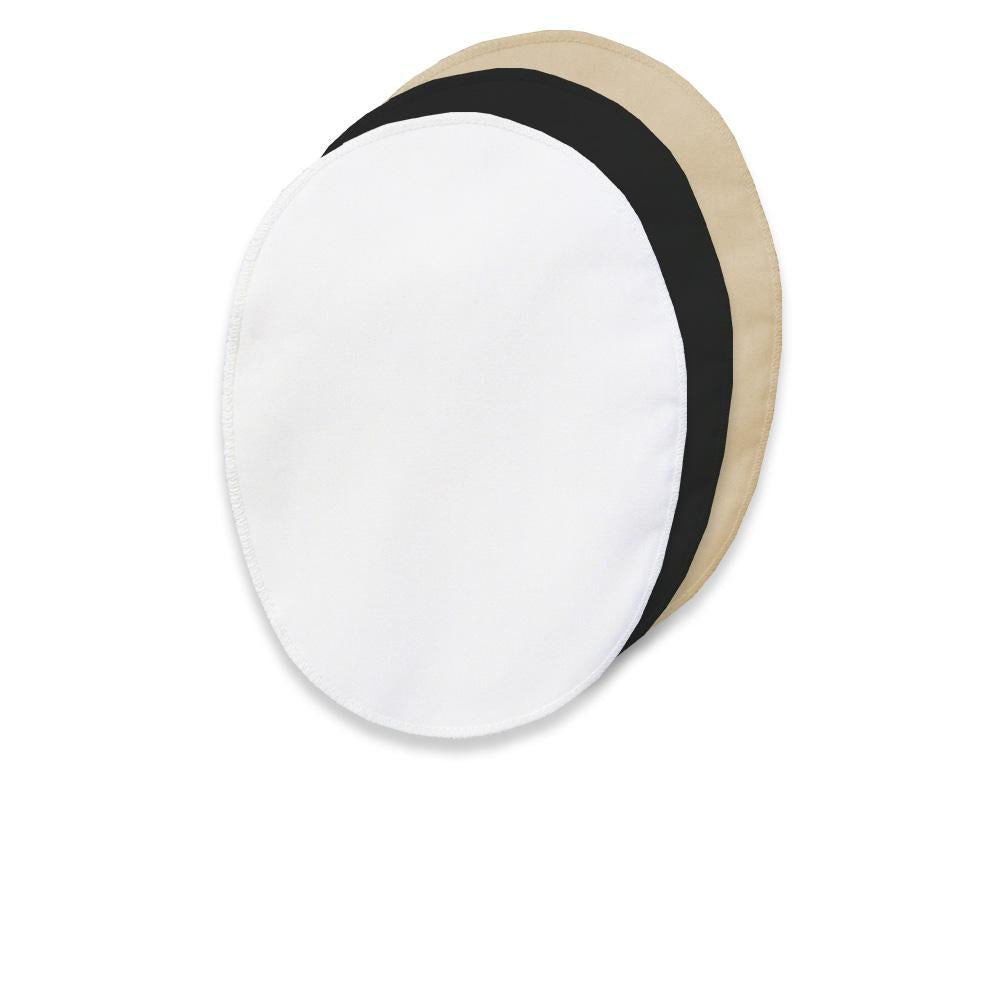 There is nothing like this anywhere! Stay completely dry, comfortable and anxiety-free at all times. No more sweat wetting-through to your outer clothing as sweat will not pass through these high quality, breathable, regular shaped sewn in underarm dress shields.
Sew-In Style For Regular Sleeve Length
Double Ply 100% Cotton / With Seam
Waterproof Interior Urethane Barrier
Alternate - Sweat-Resistant Fabrapel Barrier
Machine Washable / Saves On Dry Cleaning
Saves on Dry Cleaning
dghdfgfg
Enlarged Underarm Shields With 100% Cotton Or Water-Proof Barrier
$11.99
THE CLASSIC UNDERARM PERSPIRATION SHIELD FOR LIGHT TO HEAVY SWEAT & ODOR CONTROL
A regular shaped, universal sized, washable underarm dress shield for long or mid length set-in sleeves. 
Available with double ply 100% cotton washable Fabrapel cotton barrier (
#670F - Light To Moderate Sweating
) which provides noiseless, heatless, sweat-resistant, stain-resistant and odor-resistant protection or with cotton covered advanced, noiseless, heatless and flexible urethane barrier protective shields which are machine washable over 200 times (#
670 - Moderate To Heavy Sweating
). Our Reusable Dress Shields help keep clothes fresher and longer lasting by absorbing perspiration.
We sell These to Broadway, Movie Productions, Ballets, Choirs, Amusement Companies like Disneyland and Many Other Performing Arts Companies To Protect Their Expensive Costumes.
As an alternative to sewing the shield in the garment we offer refill tapes that help stick and hold the shield in place inside your garments. Use the option above (
Refill Tapes
) and choose Style 
#RF01
.
Machine wash. Universal size. 
4" x 5 3/4"
 with seam. Patented.
Colors
: White, Beige And Black. One Pair.