WOMEN'S WICK AWAY
SWEAT-PROOF T-SHIRTS

A moisture wicking fabric has two jobs, one is to quickly move sweat to the fabric's outer surface and the other is to dry rapidly so your sweat doesn't saturate the fabric. The result is more comfort due to your body more efficiently regulating its temperature and the fabric touching your skin having a dry, non-sticky feeling.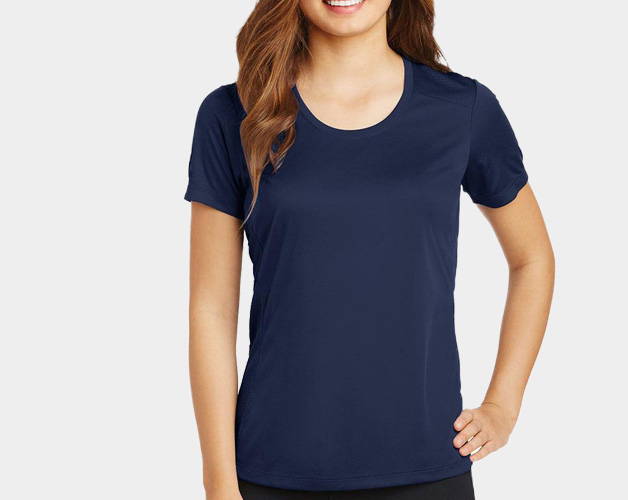 PATENTED SWEAT-PROOF TECHNOLOGY
GUARANTEED

TO BLOCK 100% OF SWEAT!
The Kleinert's Double Guarantee
We guarantee to provide the highest quality, most effective undershirt products to address the problems of sweat and odor control. We use advanced materials, design and labor components. Because we provide an enlarged water-proof underarm shield, we are confident that no sweat will pass through. These products represet a significant value above and beyond our competitors. If you are not satisfied for any reason please return the product unwashed and unworn for a refund within 30 days of receipt.