MEN'S PEEL 'N STICK, DISPOSABLE, ABSORBENT UNDERARM PADS

Highly absorbent, peel and stick, noiseless, thin, discreet, convenient, easily applied disposable underarm pads. Each shield has wide and strong adhesive peel-off strips that stay securely placed all day long better than any other disposable underarm pad product. No pins, straps or washing necessary. Non-woven super-absorbent top layer and waterproof, noiseless back layer. Very comfortable and convenient. Save on dry cleaning bills. Plus no more yellow stains.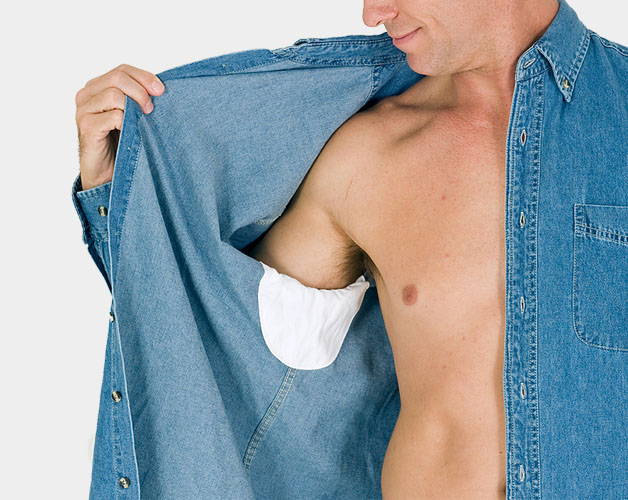 PATENTED SWEAT-PROOF TECHNOLOGY
GUARANTEED

TO BLOCK 100% OF SWEAT!
The Kleinert's Double Guarantee
We guarantee to provide the highest quality, most effective undershirt products to address the problems of sweat and odor control. We use advanced materials, design and labor components. Because we provide an enlarged water-proof underarm shield, we are confident that no sweat will pass through. These products represet a significant value above and beyond our competitors. If you are not satisfied for any reason please return the product unwashed and unworn for a refund within 30 days of receipt.