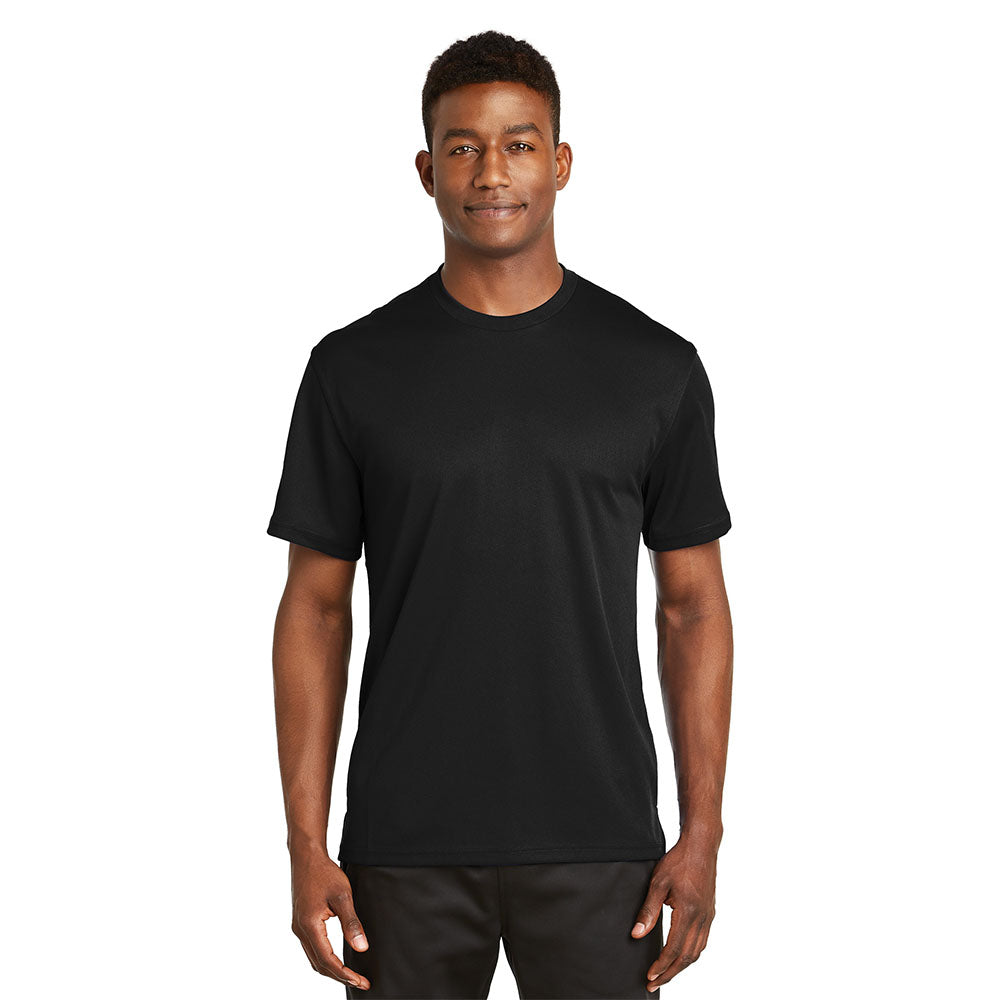 Moisture wicking is a process by which sweat moves through fabric and then becomes evaporated when ambient air temperature is below that of the body. These shirts have sewn in under arm shields which will guarantee that you look your best at the 19th hole.
dghdfgfg
Dri-Mesh Short Sleeve Moisture Wicking T-Shirt With Protective Underarm Shields Style # K468
$29.99
Men's Dri-Mesh Short Sleeve T-Shirt With Protective Underarm Shields Sewn-In To Absorb Armpit Sweat and Odor.
Moisture wicking double-layered poly mesh provides superior moisture control due to an innovative, breathable, 3.5-ounce 100% poly dri-mesh fabric; double-needle on armholes, shoulder, bottom hem, and side vents.
Stitching of the underarm shields is very discreet.
Machine washable.